Product Review: Apple iPad Pro 12.9" 5th Generation (2021) - 256GB

Looking to buy the latest and greatest in Apple's iPad lineup? Look no further!
Greetings,
In this post I will give you a short review from me regarding the current iPad Pro model.
The model and accesories I'm using are the following:
iPad Pro 12.9" 5th Generation (2021) Silver with 256GB of space
Magic Keyboard for 12.9" iPad Pro 5th Generation
Apple Pencil 2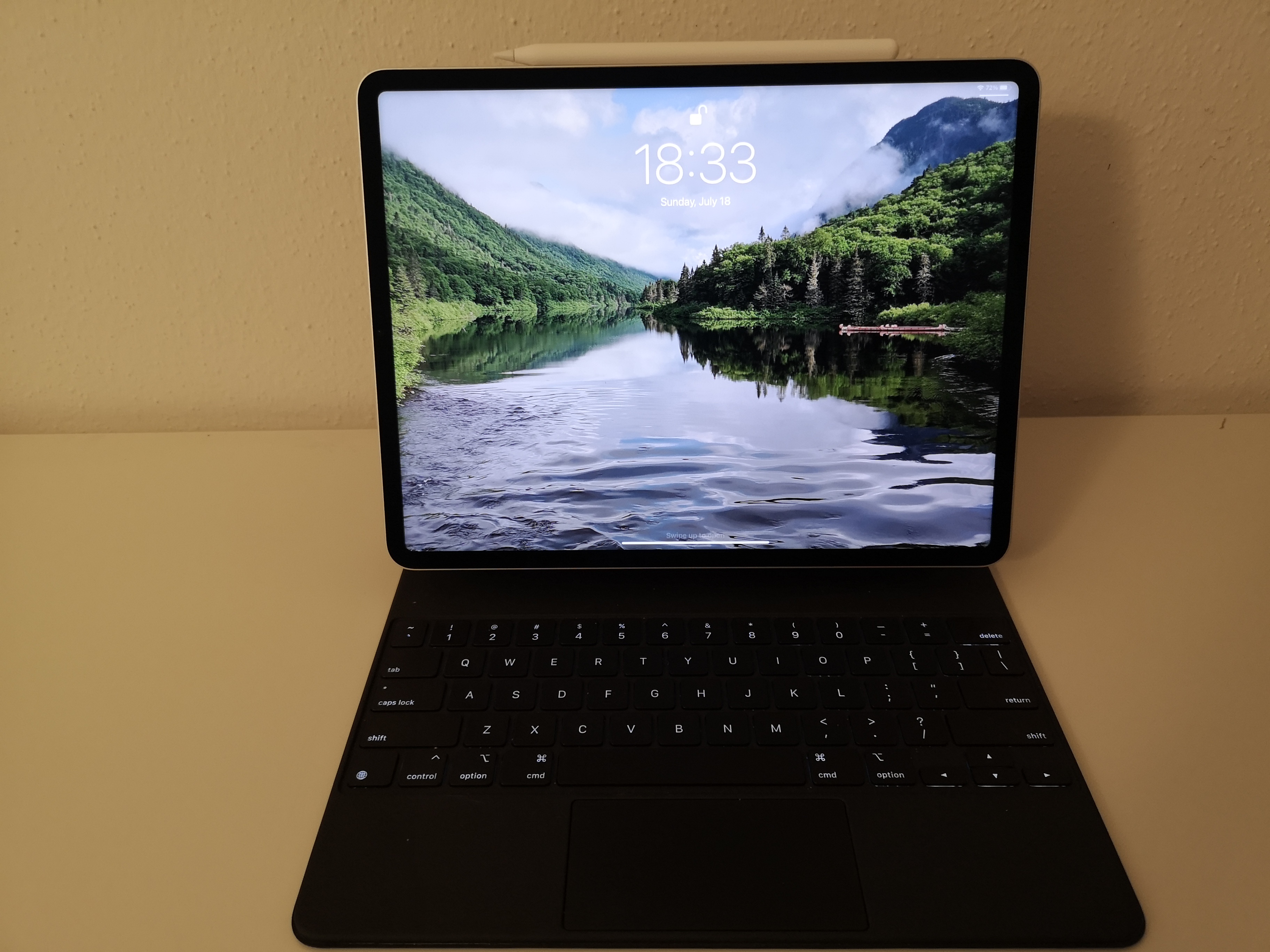 I have been using the iPad for several weeks now and can say it is absolutely stunning. While we can debate on the price-tag and availability of the model I can say it was worth buying.
The iPad comes with a USB-C cable and wall charger of 20W. In my case I also ordered a Magic Keyboard alongside the Apple Pencil 2.
The design of the iPad is elegant and the XDR display looks stunning. The iPad also has the latest M1 CPU inside which would make the Macbook Air models obsolete if the iPad would be running macOS instead of iPadOS. The iPad has replaced my Dell XPS13 2in1 for daily use because of many different reasons:
Detachable keyboard (it doesn't come with one in the first place ;) )
Better speakers
FaceID (albeit Windows Hello would probably work as well)
Camera of the iPhone Pro models on the back of the iPad
Battery Lifetime
Weight
Better Pen support
better CPU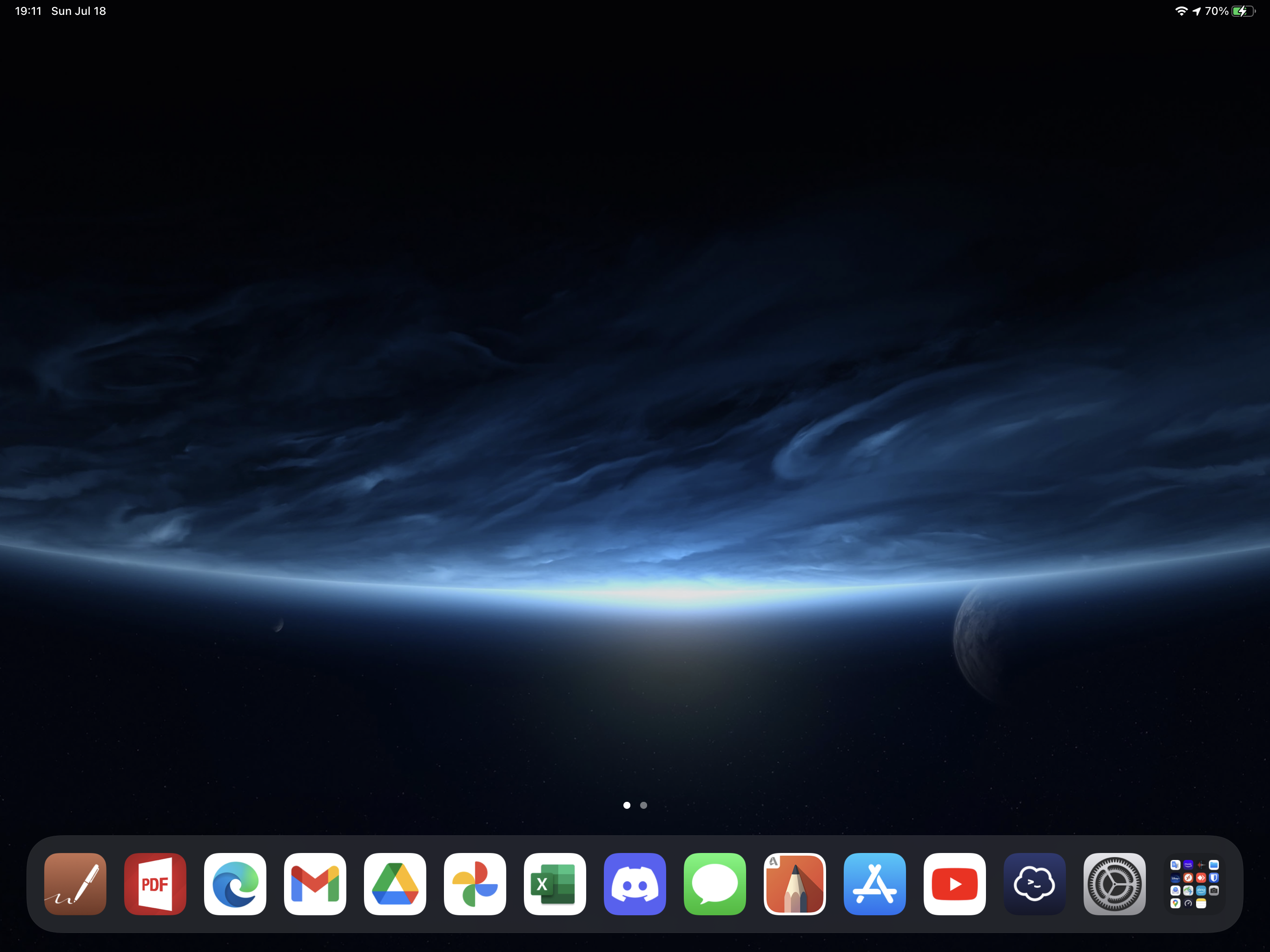 I use the device for many different things. One would be note-taking, the other one would be RDP & SSH use for IT-related activities such as server maintenance and more.
But besides that I also watch videos, movies or just browse the web and take part in conversations. It works very well for this activities.
One key component I really like is FaceID. Compared to TouchID it is much more convinient. Look into the front camera and iPadOS will unlock your device for you.
Be sure to also set the setting so that you actually need to pay attention in order for FaceID to take any action.
The other really cool addtion is the camera system with two lenses and a LiDAR Scanner. With a 12MP wide camera with ƒ/1.8 aperture and a 10MP ultra-wide camera with ƒ/2.4 aperture and 125° field of view.
With the camera at hand you can always create stunning pictures that can help visualize your notes and much more.
The touchscreen is also very responsive and never lets me down. In combination with the Magic Keyboard which has a nice typing experience it is my new travel companion.
What also is really cool is the ability to add a external hard drive to the ipad using the USB-C port. This way I connected my 512GB nVME drive and had access to it's contents.
What really bugs me on the iPad though is the fact that some gestures are easy to pull, but other ones are very hard. For example the gesture you do with three thingers to show all open apps seems to be very hard for me to do. Other then that it is fairly easy and helpful.
Also you still can't disable the camera on the lock screen without completely disabling the camera app which is sad.
All in-all I'm very happy to have made the purchase and I'm not regretting it.
---
Pro's and Con's:
Quiet and doesn't get as hot as a ultrabook
M1 Chip with ultra-fast performance
Excellent Pen support
elegant design
Light-weight
Battery-life of around 1.5 days when in full use

Some gestures are hard to archieve (swipe)
Doesn't run macOS
Price-Tag is a bit steep